This article covers how to create and edit a game on Gamilab.
Creating a new game
While on gamilab.com, log in and click the Create game button on the top menu or inside the side menu.

Mobile view: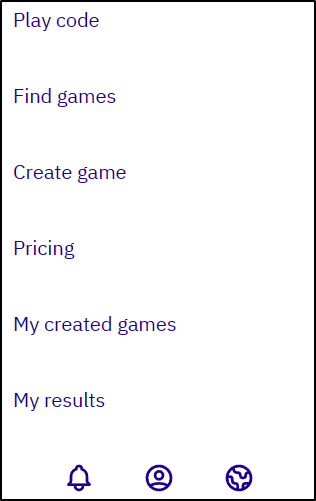 Afterward, you'll need to give your new game a name and add tags that describe your game. Tags will make it easier for others to find your game.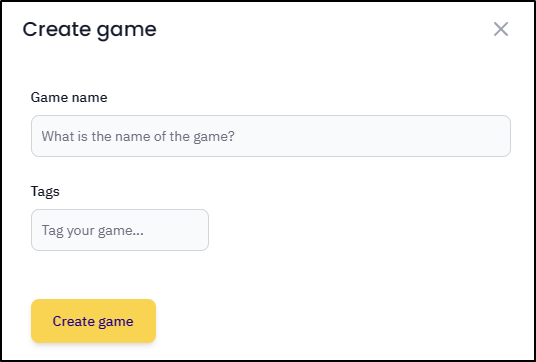 How to edit an existing game
To edit an existing game, click "Edit" on the game you want to edit while on My created games.
You can only edit games you've created or copied, found in the "My created games" menu.
You can also edit games where you've been given edit permission.
What to do next?
Once you've given your game a name and a few tags, you can move on to: