Once you've created or copied a game and changed its title and description, the next part is creating the game itself! This can be done with the game editor.
Choosing the game type
If you're starting from scratch on a newly created game, the first thing you'll need to do is to choose a game type. Here are some of the modes you can choose from:
You can check the links for more details on each game mode.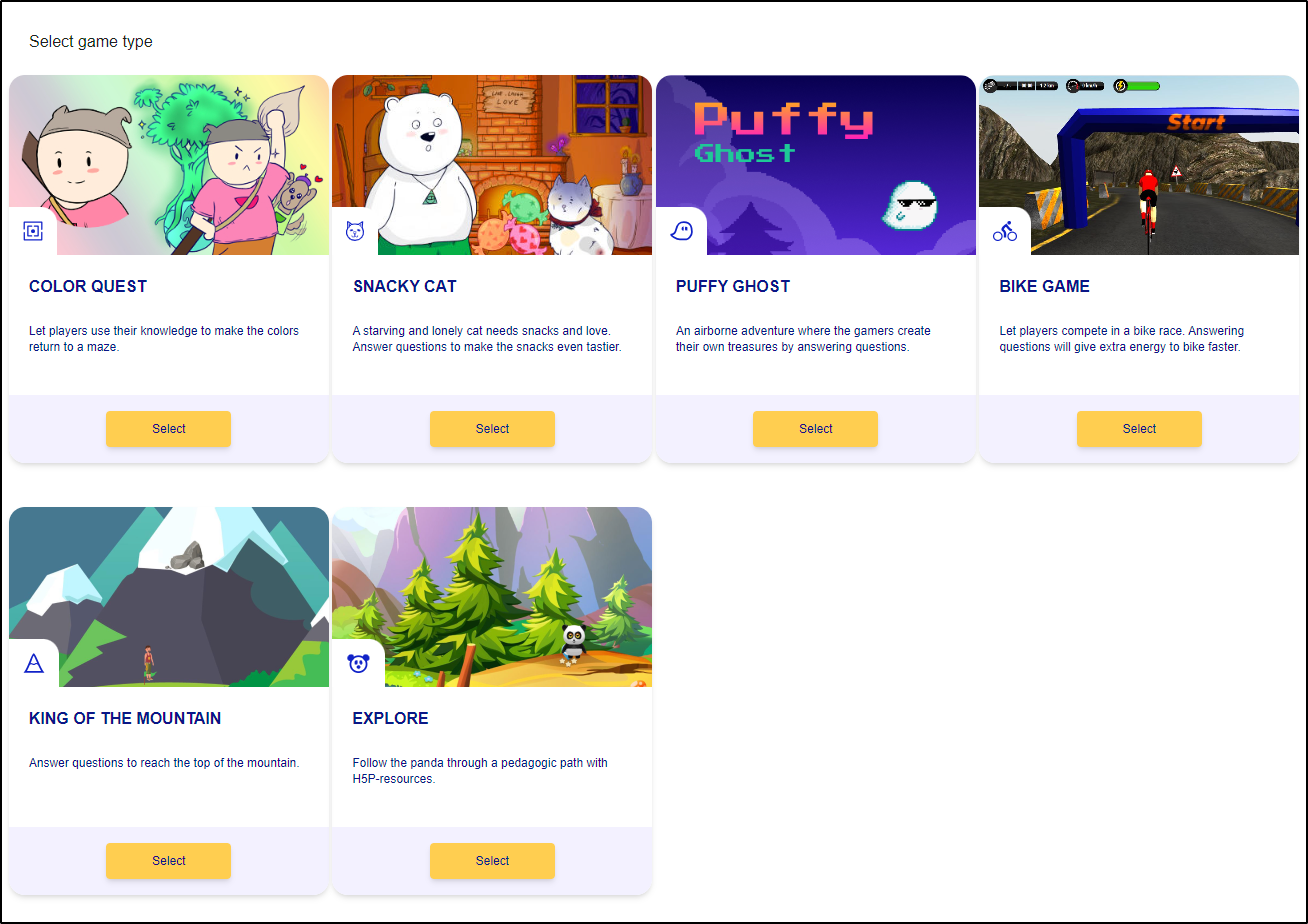 Tip: Tap or mouse-over the images to see a video example of the game!
Game editor
The game editor is where you'll manage the questions used in your game. To change them, click Edit questions.
Explore and King of the Mountain
Some of the game types have additional options in the game editor. At the top of the editor are several tools (some might not be available for all game modes):
Undo/Redo lets you undo or redo changes you've made to the game board.
Clear clears the board of any nodes you've made (Explore only)
Zoom in/out lets you change the zoom level of the game board
Theme lets you set the theme of your game board (Explore only)
Background lets you change the background of your game board (Explore only)
Fullscreen opens the game board in full-screen mode
Hide unavailable sets whether the player will see locked nodes
Bonus opens the Bonus settings