After you've created and edited your game, it's time to make it available for others to play.
In this article, we will cover:
Adding a high score list to your game
Want to let your players compare scores and see who's the best? Adding a high score list to your game allows the players to see the top scorers of that particular game.
To add this feature, turn it on in the High Score Settings:


After turning it on, you're able to change several settings:
How many players are shown on the high score list
How many players must complete the game before the high score list is shown
Percentage of players shown on the high score list. Useful if you only want to show the top percentage of players before hitting the amount you put in the max player setting.
Publishing your game
When the game is finished, and you're ready to share it with your players, you can publish it from the Publish Settings.
You can also set whether:
Others can copy and redistribute your game.
Players must log in to play your game.
Your game will show up in Find Games.
To publish your game, press the Publish button.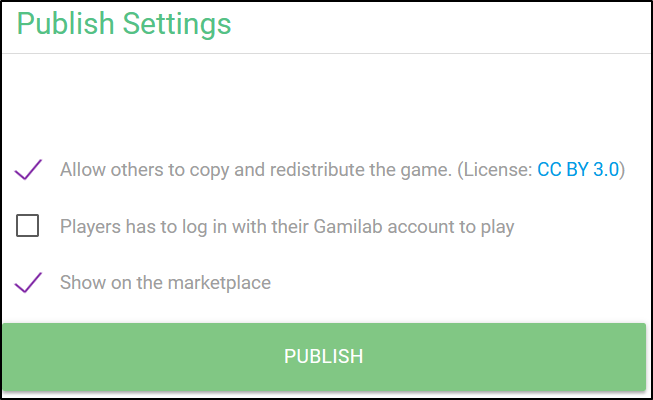 Managing your Play Codes
In the Play Codes tab, you'll see a list of all your Play Codes. You can add more by clicking the New Play Code button.
The Play Codes list also includes how many players have played your game and when you created the Play Code.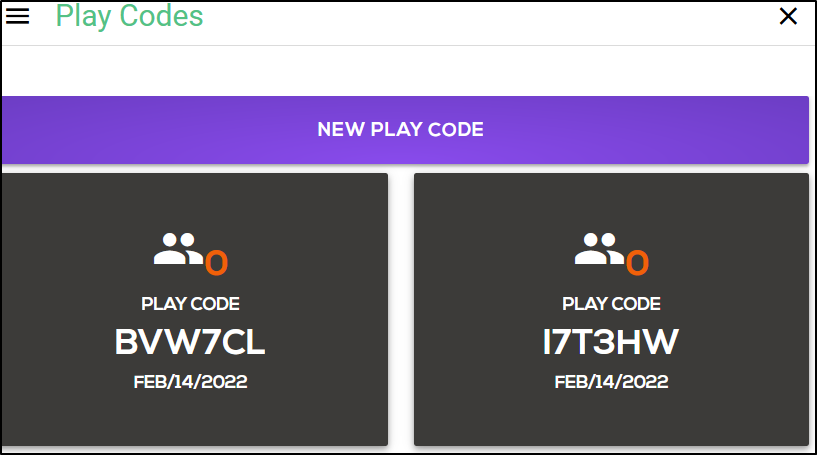 Clicking on a Play Code opens an overview of that Play Code. From here, you can:
Set whether the Play Code should be active
Copy the Play Code itself
Copy the link to the game
See the results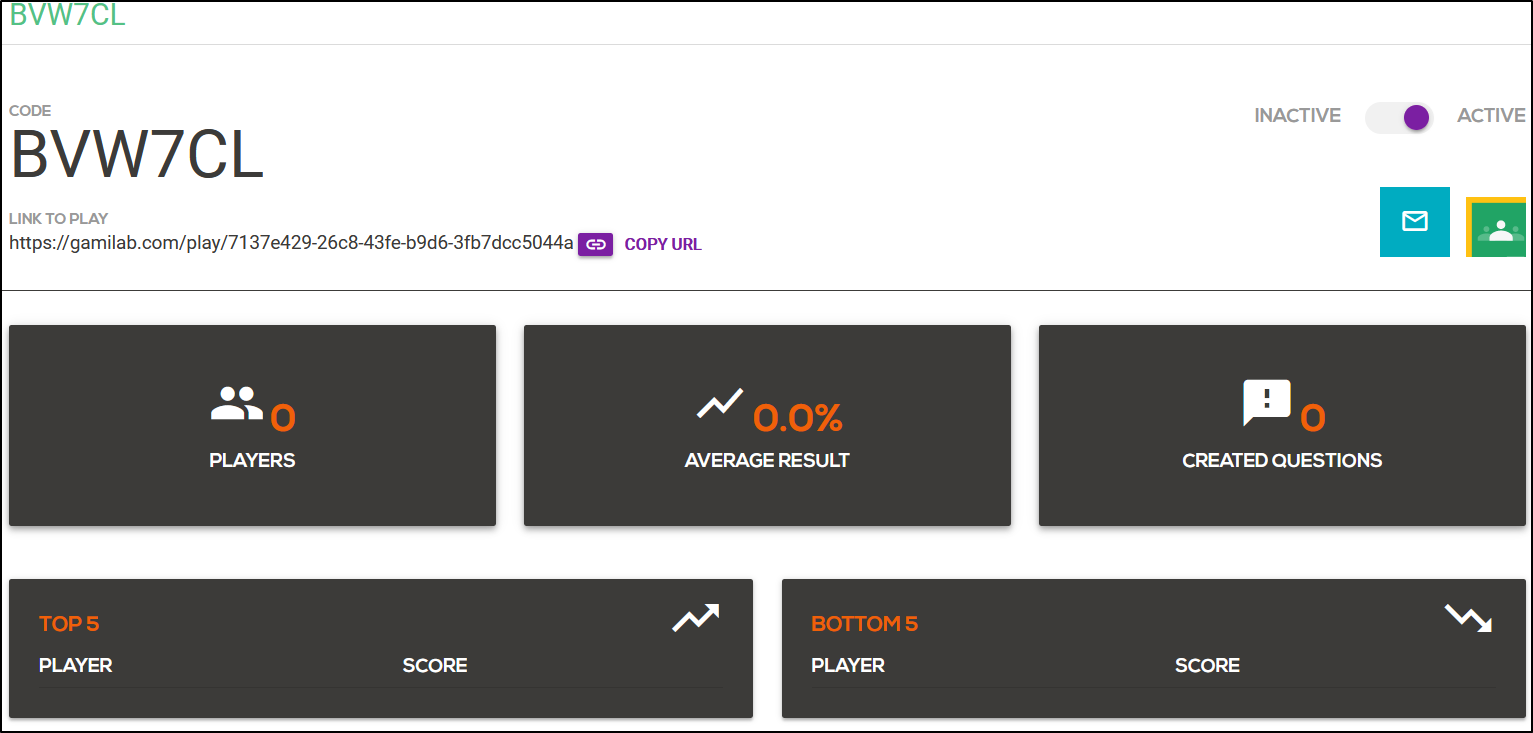 Share your game
There are three ways you can share a game with your players
Share a Play Code
Share a link to the game
Let them search for your game in Find games
Players can use a Play Code to play a game. Give them the Play code found in the Results tab. You can also copy the link to play by clicking the Copy URL button. Players can enter your game by clicking the URL or pasting it into their browser's address bar.
Players can also start playing your game by searching for it in Find Games if you've made it available there. See Publishing your game for how to make your game available in Find Games.