After creating a new game, the first page you'll be met with is the Title and Quest page.
Here's info about each setting on this page;
Title and Quest
Name of the game is where the title of your game is. You can edit the name at any time. Others can find your game by searching for your title.
Main quest is the main description of your game and what you want the players to learn from it.
Tags are short words describing what your game is about. Your game is also searchable through its tags.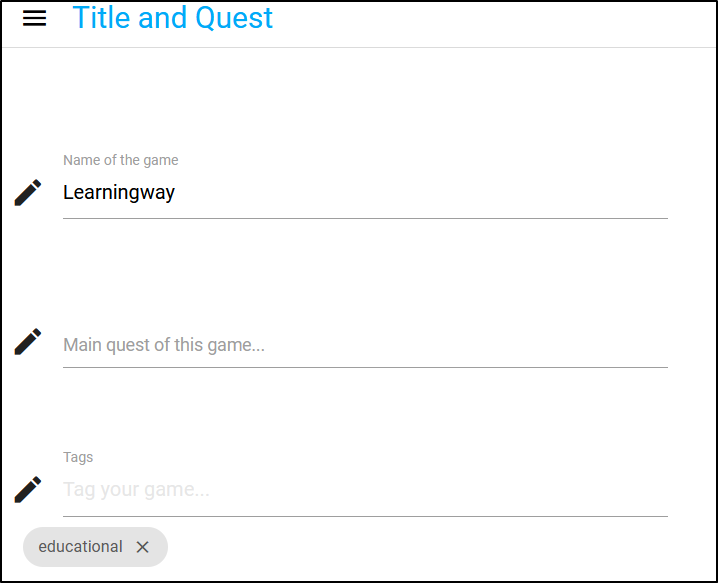 Target Audience
Grade levels is what grade your game is meant for. You can choose one or several grades.
Country is what country your game is made for.
Language is what language your game is localised in.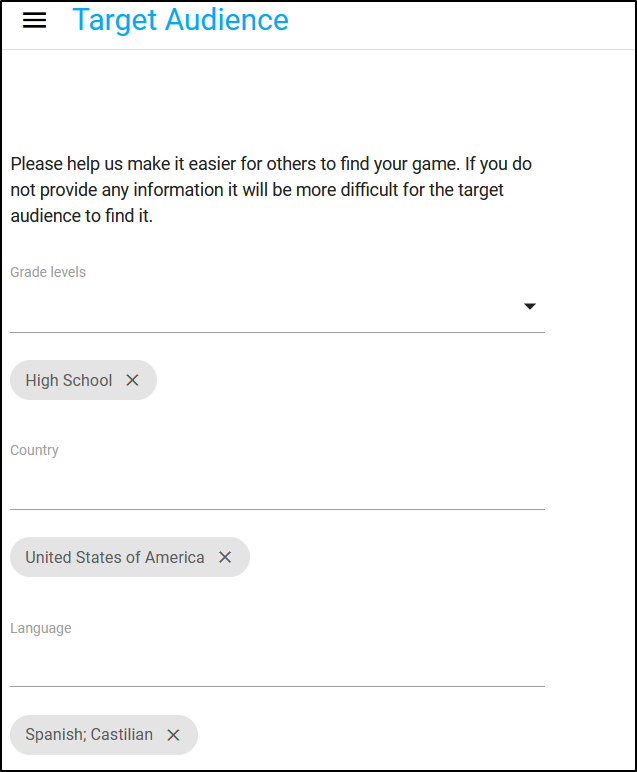 Collaborators
If you have others you want to collaborate on creating the game with, you can add them from this tab using their email address.